UK
Ferries to UK
Ferryonline offers all UK ferry trip destinations for England, Scotland and Wales.
Compare prices with Ferryonline for cheap ferries to UK. Check the latest sailings with our comprehensive ferry timetables and book
There are more than 30 different UK ferry ports from where 325 daily crossings arrive and depart including our most popular ferry route: Dover to Calais.
Our ferry operators sail in to all the major ports and there is a great choice of ferries to choose from. In fact we offer quotes for more than 40 routes including Eurotunnel crossings.
Tourists visiting the UK by ferry can discover all of the great tourist attractions by car. London is only an hour drive from Dover and offers some great tourist attractions, a wealth of history and culture. A drive up to the capital allows you to enjoy the county of Kent, The Garden of England with its beautiful lush green scenery.
Hull and Newcastle ports will bring you close to the dramatic scenery of Northern England including the Yorkshire Moors, the areas impressive industrial past and beautiful canal networks, museums and art galleries. At the southern end of the country are the ports of Poole, Weymouth and Portsmouth.
Arriving at one of the Scottish ports by ferry is a great way to explore the highlands with its outstanding scenery and dramatic history. Explore its castles and lochs and visit a distillery. Sail to Aberdeen port and drive to the City of Granite, Aberdeen with its commanding grey architecture or Edinburgh with its castle and great shops and restaurants.
In West Wales, the Pembrokeshire Coast National Park is a great place to visit if you love beautiful, unspoilt coastline. A ferry trip to North Wales will bring you to Holyhead port on the Isle of Anglesey, not just famous for its beautiful natural scenery but also for hosting great festivals including those for jazz, walking, oysters and beer.
Jersey to Porsmouth

up to 7 crossings per week
8hrs 30mins
Guernsey to Porsmouth

up to 7 crossings per week
1day 12hrs 30mins
Guernsey to Poole

up to 6 crossings per week
6hrs
Jersey to Poole

up to 6 crossings per week
4hrs 30mins
Dublin to Liverpool

up to 3 crossings per day
8hrs
Dublin to Liverpool

up to 3 crossings per day
8hrs
Zeebrugge to Hull

up to 1 crossing per day
15hrs
Rotterdam Europoort to Hull

up to 1 crossing per day
11hrs
Isle of Man to Liverpool

up to 2 crossing per week
4hrs 15mins
Isle of Man to Heysham

up to 2 crossing per week
3hrs 30mins
Belfast to Liverpool

up to 2 crossing per day
8hrs
Fishbourne to Portsmouth

up to 26 crossing per day
45mins
Ryde to Portsmouth

up to 24 crossing per day
22mins
Yarmouth to Lymington

up to 16 crossing per day
40mins
Santander to Portsmouth

up to 4 crossing per week
23hrs 30mins
Bilbao to Portsmouth

up to 3 crossing per week
23hrs 45mins
Le Havre to Portsmouth

up to 2 crossing per day
5hrs 30mins
Caen to Portsmouth

up to 3 crossing per day
6hrs
Cherbourg to Portsmouth

up to 1 crossing per day
3hrs
St Malo to Portsmouth

up to 5 crossing per week
8hrs 50mins
Roscoff to Plymouth

up to 2 crossing per day
6hrs
Dunkerque to Dover

up to 12 crossing per day
2hrs
Calais to Dover

up to 10 crossing per day
1hr 30mins
Dieppe to Newhaven

up to 2 crossing per day
4hrs
Ijmuiden to Newcastle

up to 1 crossing per day
16hrs 30mins
Esbjerg to Harwich

up to 4 crossing per week
18hrs 15mins
Jersey to Guernsey

up to 2 crossings per day
1hr
Portsmouth to Guernsey

up to 7 crossings per week
7hrs 30mins
Poole to Guernsey

up to 6 crossings per week
3hrs
St Malo to Guernsey

up to 2 crossings per day
2hrs
Guernsey to Jersey

up to 2 crossings per day
1hr
Portsmouth to Jersey

up to 7 crossings per week
10hrs 30mins
Poole to Jersey

up to 6 crossings per week
6hrs 30mins
St Malo to Jersey

up to 2 crossings per day
2hrs
Cairnryan to Belfast

up to 6 crossings per day
2hrs 15mins
Liverpool to Belfast

up to 2 crossings per day
8hrs
Cairnryan to Larne

up to 7 crossings per day
2hrs
Belfast to Cairnryan

up to 6 crossings per day
2hrs 30mins
Larne to Cairnryan

up to 7 crossings per day
2hrs
Rosslare to Fishguard

up to 2 crossings per day
3hrs 15mins
Dublin to Holyhead

up to 4 crossings per day
3hrs 21mins
Rosslare to Pembroke

up to 2 crossings per day
4hrs
Dublin to Holyhead

up to 7 crossings per day
2hrs
Liverpool to Isle of Man

up to 2 crossings per week
4hrs 15mins
Dublin to Isle of Man

infrequent crossings
4hrs 45mins
Heysham to Isle of Man

up to 2 crossings per day
3hrs 30mins
Lymington to Yarmouth

up to 16 crossings per day
40mins
Portsmouth Harbor to Ryde

up to 24 crossings per day
22mins
Portsmouth to Fishbourne

up to 26 crossings per day
45mins
Southsea to Ryde

up to 38 crossings per day
10mins
Driving Abroad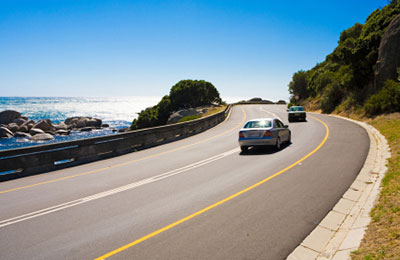 Taking Pets Abroad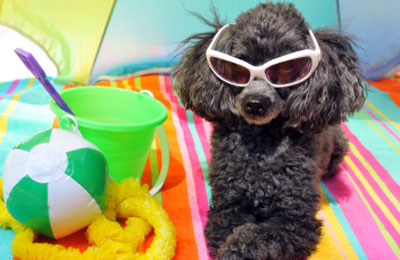 Travel Advise