Portsmouth
Portsmouth Ferry Port
At Ferryonline you can book Ferries to Portsmouth.
Compare prices with Ferryonline for cheap Portsmouth ferries. Check the latest sailings with our comprehensive Portsmouth ferry timetables and book Portsmouth ferry tickets online with immediate confirmation at the lowest prices.
Portsmouth Ferry Services
Five passenger ferry operators use Portsmouth International Port:
Brittany Ferries sail cross channel to both France & Spain.
Brittany Ferries to France: Brittany now offer 4 crossings to and from Portsmouth, including their latest service between Portsmouth - Le Havre. Most of their vessels are fast craft, reducing crossing times to as little as 3 hours. Their fastest crossing is from Portsmouth to Cherbourg between March & October, with other high season routes including Portsmouth to Caen and the longer western channel crossing to St Malo.
Brittany Ferries to Spain: Brittany Ferries sail to both Bilbao and Santander from Portsmouth. They provide up to 2 crossings per week to Santander on their cruise ships Pont-Aven or Cap Finistère taking 24 hours and two sailings each week to Bilbao on the Cap Finistère.
Condor Ferries offers ferry services from Portsmouth to Cherbourg on Sundays from July to September taking 5 hours 30 minutes. It also offers daily ferry crossings (except on Sundays) to Jersey taking 10 hours, and to Guernsey taking 7 hours.
LD Lines was taken over by DFDS Seaways in 2013 but has since ceased this service from Portsmouth to Le Havre.
Sailings from Portsmouth Harbour to the Isle of White are provided by;
Wightlink Ferries connects Portsmouth to Isle of Wight. They use 2 terminals in Portsmouth - Portsmouth Harbour for the FastCat passenger catamaran from Portsmouth to Ryde and the Gunwharf Terminal for the car ferry crossing from Portsmouth to Fishbourne. The FastCat foot passenger catamaran takes just 18 minutes, while the journey on board the vehicle ferry lasts about 40 minutes.
Sailings from Southsea Harbour to the Isle of White are provided by;
Hovertravel is the fastest way to the Isle of Wight with up to 32 crossings from Southsea Terminal to Ryde taking just 10 minutes. Foot passengers only.
Portsmouth Ferry Port
Portsmouth is one of Britain's most famous sea port destinations located on the South coast of England in Hampshire. It is proud of a long naval history dating back over 500 years and is the home of the Royal Navy.
It is Britain's best connected ferry port which now also includes cruise liners with around 3.5 million people travelling through Portsmouth International Port each year making it the UK's second busiest port.
Portsmouth has excellent road links that connect it with the rest of the UK. You can sail on nine different routes from Portsmouth ferry port with ferries to France, Spain, Channel Islands and Isle of Wight with 5 different ferry operators including Brittany Ferries, Condor Ferries, DFDS Seaways and Wightlink. Below, you can find all the Portsmouth ferry timetables and journey times, then simply compare the prices with every operator using our booking form.
Portsmouth Ferry Terminal
Portsmouth International Port now boasts a new terminal building as part of its £16.5 million investment. The new terminal building provides all the facilities you would expect if checking in at an airport with room for 2,400 passengers.
It has been built as an eco-friendly building where it is heated and cooled using thermal energy from seawater, which is also used for flushing the toilets!
Its new modern facilities on the ground floor include check-in desks and both the the arrival and departure areas, a travel Currency Exchange and Amigo shop which stocks all those last-minute purchases, books, travel guides and other travel essentials.
Portsmouth to Bilbao

up to 2 crossings per week
32hrs
Portsmouth to Caen

up to 3 crossings per day
from 6 hrs
Portsmouth to Cherbourg

up to 1 crossing per day
3hrs
Portsmouth to Santander

up to 2 crossings per week
23hrs
Portsmouth to St Malo

up to 5 crossings per week
11hrs
Portsmouth to Le Havre

up to 1 crossing per day
8hrs
Bilbao to Portsmouth

up to 3 crossings per week
23hrs 45mins
Caen to Portsmouth

up to 3 crossings per day
6hrs
Cherbourg to Portsmouth

up to 1 crossing per day
3hrs
Santander to Portsmouth

up to 2 crossings per week
24hrs
St Malo to Portsmouth

up to 5 crossings per week
8hrs 50mins
Portsmouth to Cherbourg

up to 1 crossing per week
5hrs 30mins
Portsmouth to Guernsey

up to 6 crossings per week
7hrs
Portsmouth to Jersey

up to 6 crossings per week
10hrs 40mins
Cherbourg to Portsmouth

up to 1 crossing per week
5hrs 30mins
Guernsey to Portsmouth

up to 6 crossings per week
13hrs 10mins
Jersey to Portsmouth

up to 6 crossings per week
9hrs
Brittany Ferries
Portsmouth International Port, Wharf Road, Portsmouth, Hants, PO2 8RU, United Kingdom
GPS: 50.812, -1.089
Condor Ferries
Portsmouth International Port, George Byng Way, Portsmouth, Hampshire, PO2 8SP, United Kingdom
GPS: 50.812, -1.089
Driving Abroad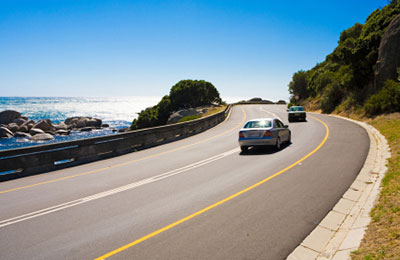 Taking Pets Abroad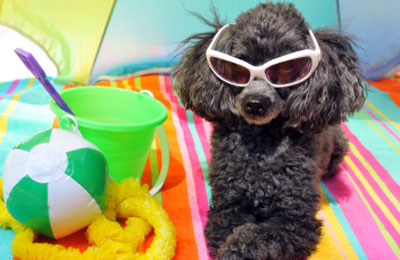 Travel Advise