Poole
Poole Ferry Port
At Ferryonline you can book Ferries to Poole.
Compare prices with Ferryonline for cheap Poole ferries. Check the latest sailings with our comprehensive Poole ferry timetables and book Poole ferry tickets online with immediate confirmation at the lowest prices.
Poole Ferry Services
Brittany Ferries offers up to 3 daily sailings from Poole to Cherbourg, France aboard their luxurious cruise ferries taking 4 hours 30 minutes. Or you can choose their high speed service taking just 2 hours 15 minutes.
Condor Ferries also sail to France offering a seasonal service from Poole to St. Malo from May to September. With daily crossings and a journey time of 4 hours 35 minutes.
Condor Ferries also operates ferry services to the Channel Islands. Their seasonal service from Poole to Jersey operates up to 9 sailings a week taking 3 hours between April - October. They also sail from Poole to Guernsey from April to October with a crossing time of 2 hours, 30 minutes and up to 12 crossings per week.
Poole Port Information
Poole is situated on the South coast of England in Dorset. It is approximately 120 miles from London and Poole harbour is one of the worlds largest natural harbours and serves both cross channel ferries, and cargo vessels, with passenger ferries sailing to France, and the Channel Islands.
History shows that the Romans used Poole as an invasion port for their conquest of Southern Britain. Poole became a major port for England in the early 18th century when it had more ships trading with North America than any other English port.
Since that time the Port has become more and more important and, in the last twenty years, has seen a considerable increase in prosperity through a programme of modernisation which has redeveloped the commercial links with Europe.
In the summer months the bustling Quay, with its many waterfront bars and restaurants and locally some of the best beaches in England make Poole a first choice for tourists on the South Coast.
Poole Ferry Terminal
Poole ferry terminal has a number of facilities including a snack bar/buffet that opens during ship arrivals and departures (summer season only). A currency exchange service, left baggage locker area and showers in the toilet block near the car check-in lanes.
Car parking is opposite the terminal building and is charged per hour free for the 1st hour with a daily rate of £7. Caravans cannot be left in the car park but can be parked 'overnight' in the car lanes for a £5.00 fee.
Poole to Cherbourg

up to 1 crossing per day
4hrs 15mins
Cherbourg to Poole

up to 3 crossings per day
T2hrs 15mins
Poole to Guernsey

infrequent crossings
3hrs
Poole to Jersey

up to 2 crossings per day
4hrs 30mins
Poole to St Malo

infrequent crossings
6hrs 40mins
Guernsey to Poole

infrequent crossings
3hrs
Jersey to Poole

up to 3 crossings per week
4hrs 40mins
St Malo to Poole

infrequent crossings
7hrs 40mins
Brittany Ferries Terminal
New Harbour Road, Hamworthy, Poole, Dorset, BH15 4AJ.
Condor Ferries Terminal
The Passenger Terminal, New Harbour Road South, Hamworthy, Poole, Dorset, BH15 4AJ.
GPS: 50.709, -1.993
Driving Abroad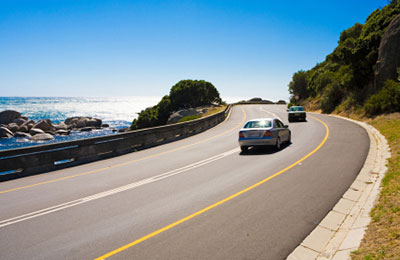 Taking Pets Abroad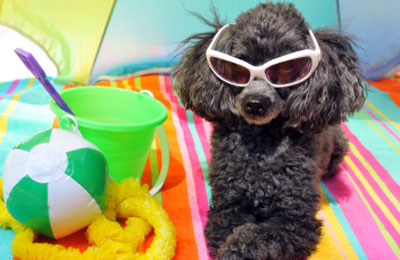 Travel Advise