Plymouth
Plymouth Ferry Port
At Ferryonline you can book Ferries to Plymouth.
Compare prices with Ferryonline for cheap Plymouth ferries. Check the latest sailings with our comprehensive Plymouth ferry timetables and book Plymouth ferry tickets online with immediate confirmation at the lowest prices.
Plymouth Ferry Services
Brittany Ferries operates one or two sailings departing daily from Plymouth to Roscoff. Daytime sailings take just 6 hours and overnight sailings take 8 hours.
Brittany Ferries also sails to Spain and its Plymouth to Santander route is available once a week all year round, this crossing takes up to 20 hours.
Plymouth Port Information
Plymouth has a rich and well documented history beginning in 1577 when Francis Drake launched his circumnavigation of the globe from Plymouth and repelled the Armada.
Plymouth ferry port is located at the mouth of the River Tamar in South West England with ferry services to France and Spain. It has the shortest ferry route to Western France with Brittany Ferries.
Plymouth city centre is just 5 minutes drive away and the city relys on tourism as a major part of its life, combined of course with its heavy naval ties. Plymouth has excellent motorway connections via the M5 and M6, and so is ideally situated for access from the North, Midlands, Wales, and the West Country where you can find the charm of Cornwall & Devon with its smuggler's coves and quaint fishing villages.
Plymouth's natural harbour is one of the largest in Europe. It has a waterfront walkway that allows you to explore the history and magnificent setting of the maritime city combined with a beautiful walk.
Plymouth Ferry Terminal
The Port of Plymouth boasts a vast modern passenger terminal with a large number of amenities including a cafeteria, currency exchange service, baby changing room and telephones. Showers are available in the Freight Office for freight drivers.
There are both short and long term car parking facilities available both chargeable. Caravans and motorhomes can be parked overnight in the car lanes provided they do not interfere with loading for any departures prior to that which you are booked on.
Plymouth to Roscoff

up to 2 crossings per day
6hrs
Plymouth to Santander

up to 1 crossing per week
20hrs
Plymouth to St Malo

infrequent crossings
10hrs 30mins
Roscoff to Plymouth

up to 2 crossings per day
6hrs
Santander to Plymouth

up to 1 crossing per week
20hrs
St Malo to Plymouth

infrequent crossings
12hrs
Brittany Ferries
Millbay, Plymouth, Devon, PL1 3EW.
GPS: 50.368, -4.153
Driving Abroad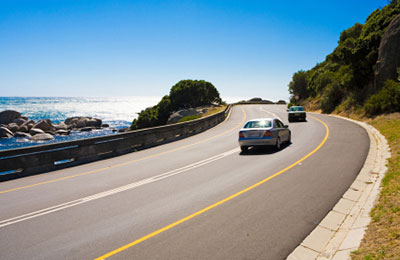 Taking Pets Abroad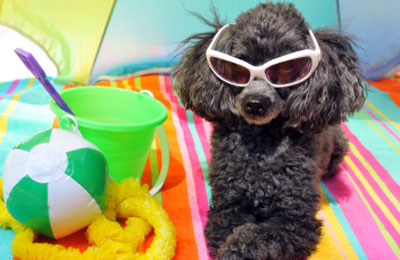 Travel Advise