Guernsey
Guernsey Ferry Port
At Ferryonline you can book Ferries to Guernsey from Portsmouth, Plymouth and the Channel Islands.
Compare prices with Ferryonline for cheap ferries to Guernsey, France. Check the latest sailings with our comprehensive ferry timetables and book Guernsey ferry tickets online with immediate confirmation at the lowest prices.
Guernsey Ferry Services
Condor Ferries provides five daily ferry trips from Guernsey to Jersey, the UK mainland and France. There are daily ferry crossings to Poole taking about 2 hours 45 minutes. Ferry crossings to Weymouth take approximately 2 hours, 30 minutes and the crossing to Portsmouth on a slower conventional vessel which has a sailing time of 12 hours, 30 minutes.
St Malo in France is only 45 minutes sailing aboard a high-speed ferry and to reach Jersey from Guernsey takes approximately 1 hour. Condor Ferries operates both the conventional and high-speed crafts, with a fleet of ten, excellently-equipped vessels.
Guernsey Ferry Port Information
Guernsey's capital town of St. Peter Port combines the most sheltered anchorage in the Channel Islands with deep water and big spring tides making it popular with ship builders and merchants.
It has been rated one of the top fifty most historic towns in the UK. Popular with shoppers, it offers low duty goods including jewellery and perfume.
Guernsey hosts an annual flower festival and is famous for its blooms which are said to me some of the most beautiful in the world. Angling, scuba diving, windsurfing and bird watching are popular pursuits for visiting tourists to the island. There are 5 ferry routes to and from Guernsey to Jersey, Southern England and Northern France.
Guernsey Ferry Terminal
Positioned in St Peter Port, the capital of the island, on the east side of Guernsey, you will find the Port of Guernsey. From the port to the city centre is less than a 15-minute walk. The ferry terminal operates ferry crossings to the UK mainland, France and the other Channel Islands. The ferry terminal building features restaurants and a number of shops.
Physically handicapped passengers will find specially adapted telephones and lavatories. Assistance can be arranged by the ferry operator and dedicated disabled persons parking spaces are available in the short-duration and long-duration car parking facilities.
Portsmouth to Guernsey

up to 7 crossings per week
7hrs 30mins
Guernsey to Portsmouth

up to 7 crossings per week
1 day 12hrs 30mins
Guernsey to Jersey

up to 2 crossings per day
1hr
Jersey to Guernsey

up to 2 crossings per day
1hr
Poole to Guernsey

up to 6 crossings per week
6hrs
Guernsey to Poole

up to 6 crossings per week
6hrs
Guernsey to St Malo

up to 3 crossings per day
2hrs
St Malo to Guernsey

up to 2 crossings per day
2hrs
Condor Ferries Terminal
White Rock, St Peter Port, GY1 2LL, Guernsey.
GPS: 49.4657, -2.5853
Driving Abroad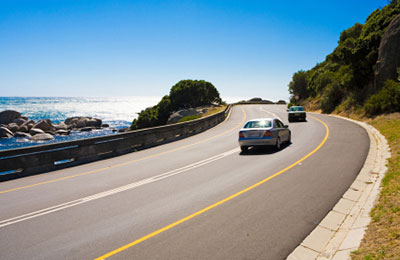 Taking Pets Abroad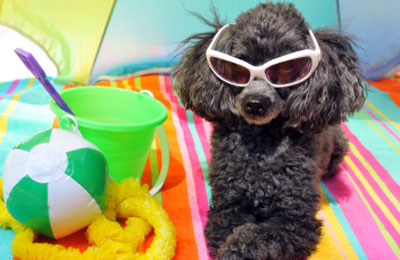 Travel Advise