Getting to Copenhagen Ferry Port
How to Get to Copenhagen Ferry Port
Copenhagen Ferry Port Directions
All the information you will need to get to Copenhagen ferry terminal, by car, train or bus. To make a ferry booking with Ferryonline use our booking form above, compare prices and save.
Copenhagen Ferry Port by Car
From the South: Drive down Kalvebod Brygge and Niels Juels Gade. Continue straight ahead to Kongens Nytorv and drive straight out of Bredgade followed by Grønningen. Turn right at Folke Bernadottes Allé (just before Østerbro train station) and drive straight out of Kalkbrænderihavnsgade until you turn right at Dampfærgevej.
From the North: Travelling by car from the north it is easy to find our new terminal. Drive straight out of Lyngbyvejen and turn left at Jagtvej. Then drive straight ahead on Strandboulevarden about 700m, and turn left at Århusgade for about 300m. Turn right at Kalkbrænderihavnsgade and drive straight ahead until you have to turn left at Dampfærgevej.
The Terminal is Located at Søndre Frihavn – use ring road O2 – (Kalkbrænderihavnsgade).
Copenhagen Ferry Port By Rail
Copenhagen Central Railway Station (Københavns Hovedbanegård) is situated near to the ferry port. The railway station is connected to other major destinations in Denmark via their InterCity service as well as their S-trains. The capital can be reached in under 4 hours.
Copenhagen Ferry Port By Bus
DFDS Seaways operates a free shuttle bus service - number 20E - for their passengers. In addition, public city bus number 26 follows a frequent route to and from downtown Copenhagen.
Parking at Copenhagen Ferry Port
DFDS have car parking spaces close to the car check-in. You can get a ticket from the check in counter inside the terminal. You will then be allocated a car parking bay number. Simply take your car and drive to the small traffic lights, turn right and from there you will see the car park, park in the bay allocated to you.
Terminal
Dampfærgevej 30, 2100, Kobenhavn O, Denmark.
GPS: 55.6761, 12.5683
Driving Abroad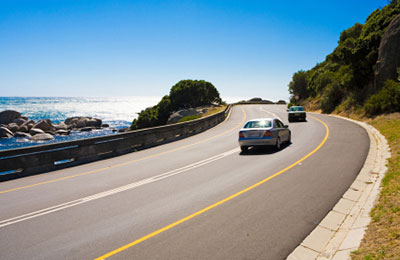 Taking Pets Abroad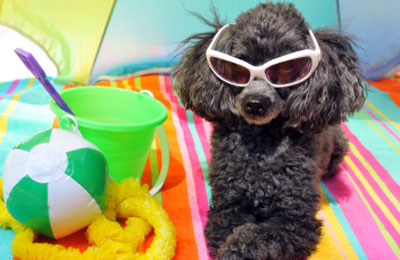 Travel Advise