Cherbourg Tourist Guide
Cherbourg Tourist Guide
Cherbourg Tourist Information
Cherbourg is the gateway to Normandy, a pivotal naval base, a yachting marina and an active fishing port. This laid-back French town welcomes tourists who love the region's countryside, fine sandy beaches and culture. Cherbourg is a tourist-friendly place with many guesthouses and hotels, Tourists will find it is an ideal base from which to explore the Cherbourg peninsula, with its sandy beaches and seaside resorts.
Festivals are held during the summer at the Plage Verte Park, with the Napoleon Bonaparte Monument positioned at its entrance. Wander the Port de Plaisance where ships come in and out. The Cotentin shoreline also offers plenty of activities such as windsurfing, skydiving and sea kayaking.
The city has an interesting collection of architectural styles featuring grand designs by Napoleon Bonaparte, Vauban and Queen Mathilde as well as Art Deco constructions, the bell tower of St Martin of Octeville is a doubt a 'must-see'. In the Old Town the fortress Fort de Roule offers spectacular views over Cherbourg and the church houses the Musée de la Libération. Astronomers should visit the Ludivier Observatory and Planetarium and its virtual guide to the universe. The La Cité de la Mer is an aquarium with an audio-guided tour of the Redoutable, the gigantic nuclear submarine. The aquarium also houses enormous fish tanks with squid, seahorses and jellyfish.
The nearest train station is Gare de Cherbourg located on Avenue Jean-François Millet. It takes approximately 40 minutes to walk between the train station and Cherbourg ferry terminal. It connects to the rest of France by the SNCF rail network and there are regular services from Paris.
Cherbourg town centre is just 10 minute walk to Cherbourg ferry terminal. But if you wish to catch a bus to the port the nearest bus stop is on 'Boulevard Maritime' near the cinema. There is also a shuttle bus connecting the port to the town centre.
Cherbourg is home to Emmanuel Liais an oasis with more than 400 species of rare trees and plants. Next to the garden is the renowned Museum du Parc Liais. A short drive from the city is The Ravelet Château in Tourlaville constructed in the Renaissance style with a lovely park and ponds. Mont St Michel, a World Heritage site, is fascinating with its Benedictine Abbey positioned on the summit of the rocky islet.
Cherbourg Hotels
Hotels near Cherbourg include: Citotel Hôtel Beauséjour situated in the middle of the city a stone's throw from the Place Napoléon. The Hôtel Restaurant Du Chateau de Quinevillea a former castle which has retained its historic charms the restaurant serves traditional Normandy foods cooked with local ingredients. Situated in the heart of the city, you'll find the Inter Hotel Du Lourve with stunning gardens and a golf course.
Terminals
Quai de Normandie (Brittany Ferries & Condor Ferries) or Gare Maritime (Irish Ferries) 50100, Cherbourg
GPS: 49.6462, -1.6114
Driving Abroad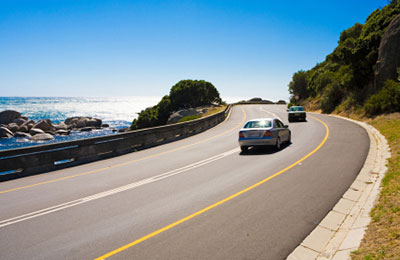 Taking Pets Abroad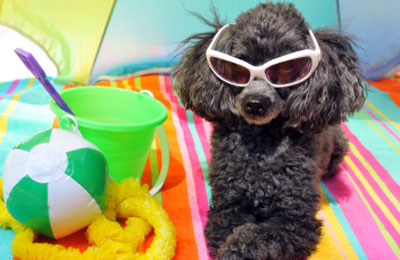 Travel Advise