Caen
Caen Ferry Port
At Ferryonline you can book Ferries to Caen from Portsmouth.
Compare prices with Ferryonline for cheap ferries to Caen, France. Check the latest sailings with our comprehensive ferry timetables and book Caen ferry tickets online with immediate confirmation at the lowest prices.
Caen Ferry Services
Brittany Ferries runs up to four daily ferry services from Caen to Portsmouth. This is their most popular ferry service. Choose their high speed service taking just 3 hours 45 minutes on their fast craft the Normandie Express or their luxurious classic cruise ferry taking up to 7 hours.
Overnight sailings are available every day where cabins are available onboard their cruise ferries the Mont St Michel or Normandie. You will arrive at Caen early in the morning, great for weekend breaks or day trips.
Caen (Ouistreham) Ferry Port Information
Caen is the capital and largest city of Basse Normandie and lies between the Rivers Orne and Odon in north west France.
It is a popular choice for ferry passengers travelling through France due to it's road links which are convenient if travelling to the south of France or on to Brittany and Normandy. Passengers travelling by ferry to France from Portsmouth to Caen will find Caen dock at Ouistreham which is approximately 15 km north of Caen.
Caen itself is renowned for its historical buildings many built during the reign of William the Conquerer who is buried in Caen. The Château de Caen is one of the surviving buildings built in 1060 and Caen was the main site of the Battle of Normandy.
Caen Ferry Terminal
At the ferry terminal you will find some basic amenities. These feature a currency exchange service, lavatories and public telephones. A Brittany Ferries counter and tourist information are available as well. The ferry terminal can be accessed by wheelchair and wheelchairs can be arranged on request.
Caen to Portsmouth

up to 3 crossings daily
from 6hrs
Portsmouth to Caen

up to 3 crossings daily
from 6hrs
Brittany Ferries Terminal
Avenue du Grand Large, Ouistreham, 14150, France
GPS: 49.281, -0.25
Driving Abroad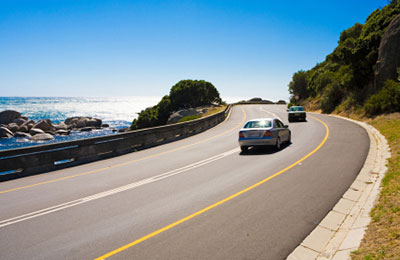 Taking Pets Abroad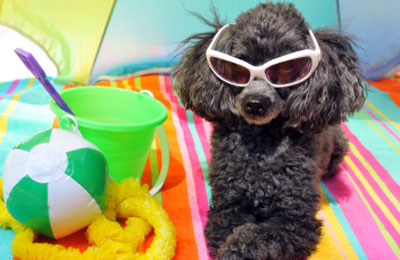 Travel Advise