St Malo
St Malo Ferry Port
At Ferryonline you can book Ferries to St Malo from Portsmouth, Plymouth and the Channel Islands.
Compare prices with Ferryonline for cheap ferries to St Malo, France. Check the latest sailings with our comprehensive ferry timetables and book St Malo ferry tickets online with immediate confirmation at the lowest prices.
St Malo Ferry Services
There are two ferry operators providing ferry services from St Malo, Brittany Ferries and Condor Ferries.
Brittany Ferries provide a daily crossing between St Malo - Portsmouth, with a journey time of 8 hours, 50 minutes. Their alternative route from St Malo to Plymouth operates once a week taking 8 hours.
Condor Ferries sail to both Jersey and Guernsey on the Channel Islands. There are 16 sailings per week on each route, taking just 1 hour 15 minutes to Jersey and 2 hours to Guernsey. They also offer a daily sailing between St Malo - Weymouth, journey time 8 hours and there is also a seasonal service daily from St Malo to Poole from May to September taking just 5 hours 30 minutes.
St Malo Ferry Port Information
St Malo ferry port is situated in Brittany, France on the north western coast of the Channel.
St Malo (Saint Malo) is one of the busiest ports in France and is used not only by ferry operators but cruise ships and cross channel freight services. More than a million passengers taking a ferry to France pass through St Malo ferry port every year. Arriving to or from the UK, Jersey or Guernsey, which makes it one of the leading French ports.
St Malo was built on a granite island and it has become one of the major holiday destinations in Brittany. The town has a remarkable ancient atmosphere, jaw-dropping scenery and fabulous beaches. It is said to have one of the highest concentration of sea food restaurants in Europe and is famous for its local oysters.
This ancient walled city with its narrow cobbled streets, historic architecture and abundance of monuments makes St Malo a popular destination for Cruise ships in addition to its regular ferry passengers.
St Malo Ferry Terminal
St Malo port facility has two ferry terminal buildings, which include gift shops and a cafe. St Malo town centre is just 5 minutes from the port and has a bank and ATMs. The terminals are single storey buildings. Disabled toilet facilities are available in the terminal and in the car compound. There are shower facilities available in the terminal during opening hours.
Portsmouth to St Malo

up to 7 crossings per week
11hrs
St Malo to Portsmouth

up to 7 crossings per week
8hrs 50mins
Plymouth to St Malo

up to 2 crossings per week (seasonal)
8hrs 15mins
St Malo to Plymouth

infrequent crossings
up to 12hrs
Guernsey to St Malo

up to 3 crossings per day
from 2hrs
St Malo to Guernsey

up to 2 crossings per day
from 2hrs
Jersey to St Malo

up to 3 crossings per day
from 1hr 20mins
St Malo to Jersey

up to 2 crossings per day
1hr 20mins
Poole to St Malo

up to 6 crossings per week
7hrs 20mins
St Malo to Poole

up to 2 crossings per day
from 7hrs 9mins
Brittany Ferries/Condor Ferries Terminal
Gare Maritime du Naye, 35400 St Malo, France.
GPS: 48.6426, -2.0256
Driving Abroad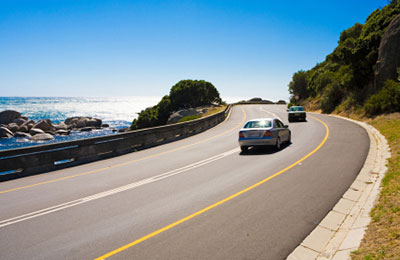 Taking Pets Abroad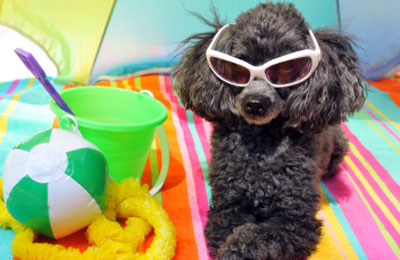 Travel Advise