Newhaven Tourist Guide
Newhaven Tourist Guide
Newhaven Tourist Information
Newhaven port links East Sussex with Dieppe in Normandy it is a popular destination for tourists to the UK. The Newhaven Maritime Museum has an interesting collection of artefacts, models and photographs illustrating the long history of the Newhaven-Dieppe route.
Tourists to Newhaven arrive at the little port and after passengers have taken a look around the little town with its large bustling harbour and fort, can travel on to many of southern England's loveliest seaside towns and villages full of quaint tourist attractions.
Brighton is only 9 miles from Newhaven and is full of interesting shops, bars, restaurants. There is also the beautiful Pavilion built by Nash for George IV as his seaside residence. Brighton Marina brings the traditional seaside resort right up to date. A short drive away is the quaint village of Alfriston, a beautiful old fashioned village on the South Downs with tea shops and a wine centre.
Eastbourne is a short drive from Newhaven. It has a very traditional old English feel with its lovely well kept promenade and its long pier built in the 19th century. Eastbourne is a short distance from Beachy Head and the South Downs where tourists can walk along the coast. Those looking for a little piece of Medieval history will enjoy Lewes with its link to Anne of Cleves, it's castle and museum.
Hotels in Newhaven
Brighton is nine miles away from Newhaven and overlooking the sea you will find the Thistle Brighton Hotel; the Paramount Old Ship Hotel is also by the sea.
The famous Brighton Grand hotel is matched by the one found in nearby Eastbourne which is a short trip away and also has many other sea front guest houses and B&B's.
DFDS Seaways Terminal
Newhaven Ferry Port, Railway Approach, Newhaven, East Sussex, BN9 0DF.
GPS: 50.7585, -1.5419
Driving Abroad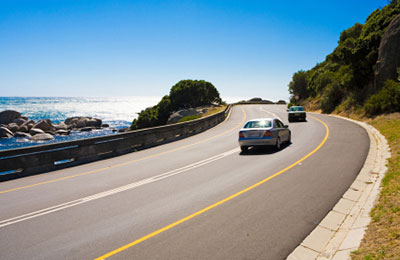 Taking Pets Abroad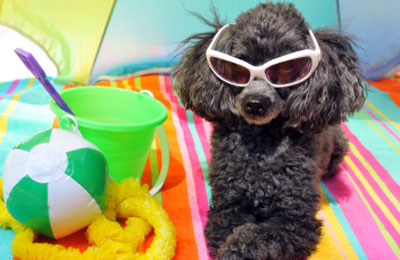 Travel Advise