Douglas Tourist Guide
Douglas Tourist Guide
Douglas Tourist Information
Located on the Isle of Man, Douglas is a tourist resort, finance centre and a working harbour. The island contains evidence of Celtic and Viking influence. Bike enthusiasts and tourists are a ferry trip away from the annual Isle of Man TT motorcycle races, attracting world-class riders and hordes of spectators.
Tourists can enjoy the serenity of Douglas Bay, set against a background of green hills. Douglas has been a pioneer in illuminations since Victorian times and at night the town is a scene of spectacular beauty.
The lengthy promenade in Douglas offers a view of the Tower of Refuge, which emerges from the sea with the fall of the tide. Parading the length of the seafront are the Douglas horse-drawn trams, now the only horse-drawn trams in existence. Island highlights include The Gaiety, a fine example of an Edwardian Theatre, Noble's Park with its range of amusements and the lovely gardens of the Villa Marina as well as the award-winning Manx Museum.
Scuba divers amongst the tourists, fisherman and walkers are regular visitors to Douglas. Shoppers are well catered for at the city's central shopping centre. Douglas is also where you can catch the charming Manx Electric Railway to Laxey and Ramsey. Nearby, the Curraghs Wildlife Park in Ballaugh is a natural wetland containing some of Europe's rarest and endangered birdlife. The Laxey Wheel, the world's largest working water wheel, and the Isle of Man Steam Railwayharks back to Victorian methods of travel.
Hotels in Douglas
A steady stream of tourists ensures that there is sufficient choice when it comes to hotels, ranging from bed and breakfast accommodation to several four-star hotels. Accommodation is mostly found near the city centre, within easy reach of the ferry port terminal.
Isle of Man Steam Packet Terminal
Sea Terminal Building, Douglas, IM1 2RF, Isle of Man.
GPS: 54.1523, -4.4861
Driving Abroad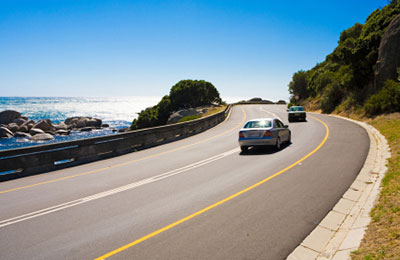 Taking Pets Abroad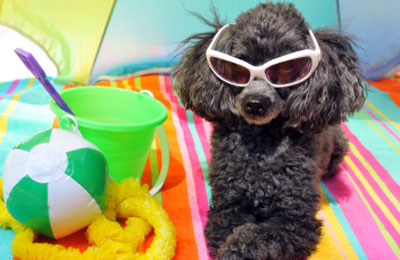 Travel Advise