Southampton Tourist Guide
Southampton Tourist Guide
Southampton Tourist Information
Southampton's history stretches back over 1,500 years with many tourist attractions and buildings of historical interest for tourists to Southampton to explore.
It was from here that the Titanic disembarked. Southampton is a popular place for sailing and so there's plenty of opportunity to admire yachts at Ocean Village. The Maritime Museum is housed in a former nearby medieval warehouse. The 13th century Medieval Merchant's House can be found in French street it has been refurbished and very authentic. The remains of the medieval town's walls rank as the best preserved in England. Once, there were the 29 towers, with 13 of the originals still standing.
A trip to Southampton docks will bring tourists close to the New Forest, one of England's most visited area of natural beauty. The New Forest is beautifully managed with limited camping grounds, cycling and hiking trails and picnic areas. Southampton's premier museum and a wonderful tourist attraction is the Tudor House Museum with interesting exhibitions featuring a minstrel's gallery, a cannon that was used during the reign of Henry VIII. One of Great Britain's most pivotal archaeological collections can be viewed at the Museum of Archaeology. At Mayflower Park you will find the Mayflower Memorial, dedicated to the memory of the famous ship.
Chawton House is a must-see for those interested in literature. It was in the year 1809 that Jane Austen moved from Southampton to the house in Alton (off the A31). From here she began writing works such as Pride and Prejudice, Mansfield Park and Sense and Sensibility. Southampton ferry passengers will find a modern and lively University city with restaurants, bars and traditional pubs found along the waterfront area and around the spacious new Quays complex.
Hotels in Southampton
Southampton has a good mix of accommodation for tourists it has many hotels including the 13th century White Horse Hotel in Romsey serving real ales. The Bartley Lodge Hote set within eight acres of grounds, within the New Forest and once a hunting lodge can be found in Cadnam. In Brockenhurst is the Montagu Arms Hotel located in idyllic Beaulieu.
Red Funnel Terminal
Dock Gate 7 off Town Quay Road, Southampton (vehicle ferry services to East Cowes),SO14 2AQ.
Red Jet Hi-Speed (passenger only) service to West Cowes, Terminal 2, Town Quay Road, Southampton, SO14 2PQ.
GPS: 50.9097, -1.4044
Driving Abroad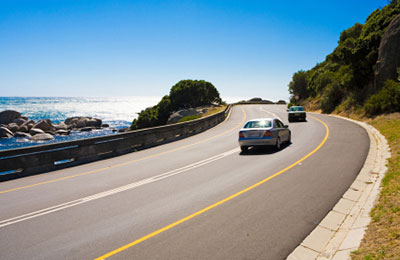 Taking Pets Abroad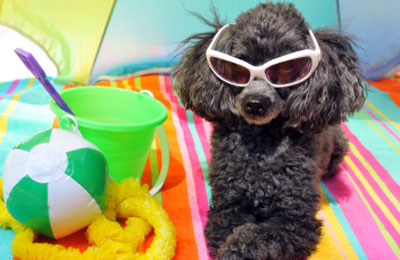 Travel Advise