Santander
Santander Ferry Port
At Ferryonline you can book Ferries to Santander from Portsmouth and Plymouth, UK.
Compare prices with Ferryonline for cheap ferries to Santander, Spain. Check the latest sailings with our comprehensive ferry timetables and book Santander ferry tickets online with immediate confirmation at the lowest prices.
Santander Ferry Services
Brittany Ferries sail to Santander from Portsmouth and Plymouth.
Brittany Ferries flagship ferry, The Pont Aven, is used on both routes and lets you enjoy a luxurious onboard experience. Not only will you have your own air conditioned private cabin to enjoy, but there are a great choice restaurants, a cinema to catch a movie, and for the more energetic why not take a dip in the swimming pool.
There are plenty of stylish lounges and sundecks to relax in too. Cap Finistère is the other ship used on the Portsmouth to Santander ferry route. It's their latest addition with a "boutique hotel" feel, and so a less formal ambience than the Pont-Aven.
Santander Ferry Port Information
Santander is situated on the northern coast of Spain and is the capital city of Cantabria, which is an autonomous community.
The port facility provides a significant entrance to mainland Spain. Over 150,000 people travel between Santander to Plymouth by ferry. Santander is linked by an outstanding transport infrastructure, connecting the city with popular Spanish costas, other Spanish regions, France and Portugal. The airport is situated nearby, just two miles (three kilometres) from the city. A number of beautiful old buildings contribute to the city's historic quarter, positioned against a jaw-dropping background of mountains and the ocean.
Santander Ferry Terminal
Outstanding facilities for cruisers and ferries such as the passenger terminal in the centre of Santander, put Santander Port in a great position to provide tourists with a wide and exciting range of activities and leisure options.
The large and modern ferry passenger terminal has very good public amenities featuring a tourist information service, a restaurant, a supermarket, banks, a souvenir shop and public telephones.
Portsmouth to Santander

up to 4 crossings per week
23hrs 30mins
Santander to Portsmouth

up to 4 crossings per week
1 day 15mins
Plymouth to Santander

up to 3 crossings per week
19hrs 30mins
Santander to Plymouth

infrequent crossings
20hrs
Brittany Ferries Terminal
Estacion Maritime S/N, 39002, Spain.
GPS: 43.4588, -3.8066
Driving Abroad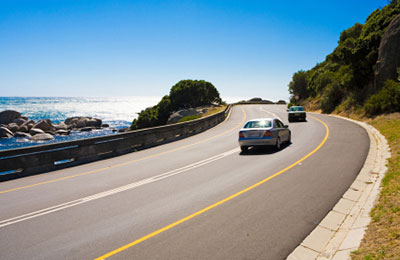 Taking Pets Abroad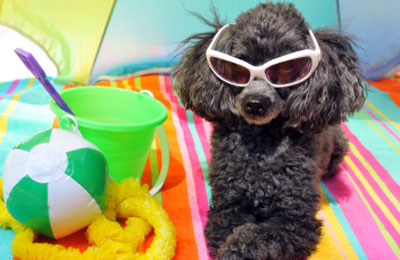 Travel Advise