Jersey Tourist Guide
Jersey Tourist Guide
Jersey Tourist Information
Jersey is the largest Channel Island and a British protectorate. Tourists enjoy its pleasant weather conditions, pristine beaches and duty-free shopping facilities. The capital of the island is St Helier, the historical and commercial heart of the island and offers nightlife, many tourist attractions and the majority of the shops.
St Helier is situated on the beautiful St Aubin's Bay. Here tourists can visit a number of excellent museums, The Jersey Zoo is a popular family attraction, and the vibrant Howard Davies Park is well worth a visit. St Helier also features the best shops and nightlife on the island, with a range of boutiques and tax-free shops, several theatres and cinemas, and plenty of lively nightclubs, bars and traditional pubs.
History buffs will be impressed with Neolithic burial mounds found across the island. The 16th century Elizabeth castle was a defence during the Second World War, with its situation on top of a cliff; as well as Second World War bunkers and the German Underground Hospital. Jersey's rugged northern area has an extensive network of hiking and walking tracks. Additionally, throughout the year there are many colourful festivals which take place in St Helier, including the famous Jersey Food Festival.
Hotels in Jersey
Jersey is the main Channel Island and receives huge crowds of visitors. Fortunately the island has plenty of accommodation. These include bed-and-breakfasts, guesthouses, inns and hotels. Popular accommodation facilities in St Helier include the business-orientated Monterey Hotel; the Fort d'Auvergne Hotel, which is positioned on the stunning St Aubin's Bay; and the centrally-situated Apollo Hotel. Budget minded tourists enjoy the economic Almorah Hotel, which is a bed-and-breakfast situated near the harbour in St Helier.
Condor Ferries
The Elizabeth Terminal, St Helier, Channel Islands.
GPS: 49.2144, -2.1313
Driving Abroad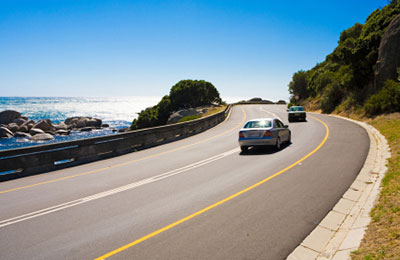 Taking Pets Abroad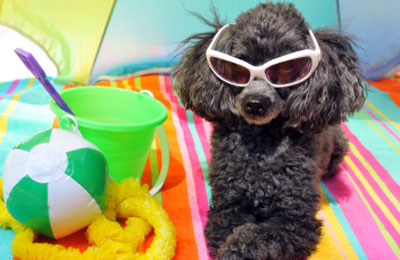 Travel Advise