Dublin
Dublin Ferry Port
At Ferryonline you can book Ferries to Dublin from Holyhead and Liverpool.
Compare prices with Ferryonline for cheap ferries to Dublin, Ireland. Check the latest sailings with our comprehensive ferry timetables and book Amsterdam ferry tickets online with immediate confirmation at the lowest prices.
Dublin Ferry Services
There are four ferry operators providing ferry services from the port: Isle of Man Steam Packet Company, P&O Irish Sea, Irish Ferries and Stena Line.
P&O Irish Sea Ferries route is also from Dublin to Liverpool on their conventional ferries which are able to carry both freight and car passengers. Crossing time 7 hours 30 minutes.
Stena Line cross the Irish sea with their Stena Adventurer & Stena Nodica Superferries from Dublin to Holyhead. Stena operate 4 ferry crossings daily taking just 3 hours 15 minutes.
Irish Ferries offer up to 4 crossings a day from Dublin to Holyhead. You can choose to speed across the Irish Sea or cruise at your leisure with sailings times taking from just 1 hour 49 minutes.
The Isle of Man Steam Packet Company provides a ferry crossing once a week from Dublin to Douglas, Isle of Man. Crossing time 2 hours 50 minutes.
Dublin Ferry Port Information
Dublin Ferry Port is Ireland's busiest port with up to 18 sailings daily to England, Wales and Douglas in the Isle of Man. The port is situated at the mouth of the River Liffey. Dublin city centre is easily accessible by car or by public transport just 2 miles away from Dublin ferry port.
Dublin Ferry Terminal
Dublin Port boasts three terminals and the amenities at Dublin Port are outstanding and feature currency exchange services, ATMs, baby-changing areas, a coffee shop and a convenience store. Physically handicapped passengers will also find good specially designated facilities.
Dublin to Holyhead

up to 6 crossings per day
from 2hrs
Dublin to Holyhead

up to 4 crossings per day
from 3hrs 21mins
Dublin to Liverpool

up to 3 crossings per day
from 8hrs
Dublin to Cherbourg

infrequent crossings
19hrs
Dublin to Douglas (Isle of Man)

up to 2 crossings per week
2hrs 55mins
P&O Ferries
Terminal 3, Dublin Port, Dublin 1, Ireland
GPS: 53.3455, -6.1952
Stena Line
Terminal 2, Alexandra Road, Dublin 1, Ireland
GPS: 53.3498, -6.1972
Irish Ferries & Steam Packet Company
Terminal Road South, Dublin 1, Ireland
GPS: 53.3479, -6.1954
Driving Abroad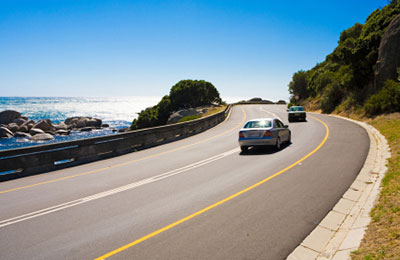 Taking Pets Abroad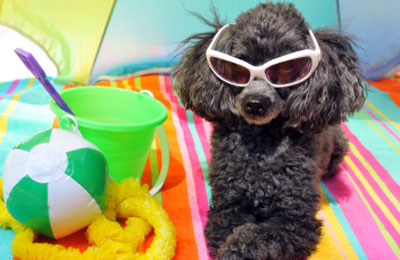 Travel Advise